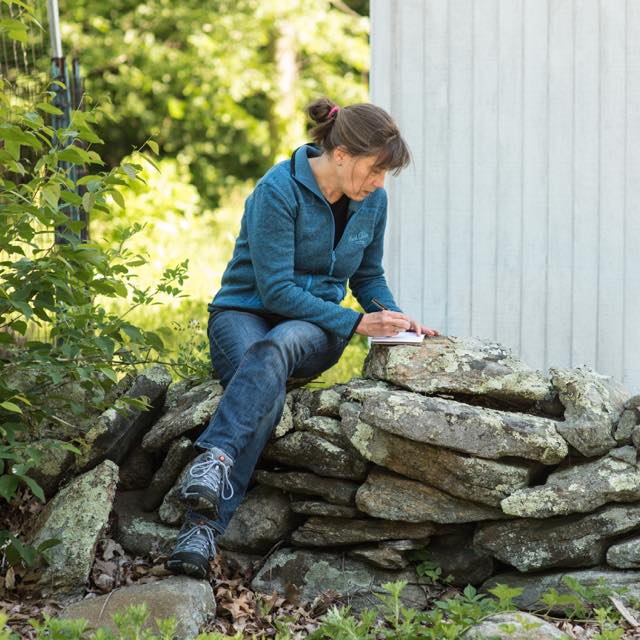 Hello. Welcome to my world. Pull up a chair. Send an email to chris@chriswoodside.com. 
I was born in Philadelphia near the end of the baby boom, grew up in a large family in Princeton, New Jersey, and have spent most of my life in the American Northeast. In 1987, I hiked the entire Appalachian Trail with three beloved companions. It changed my focus as a writer and as a person. Today I write mostly about people who interact with the land and the elements. 
I got my start as a newspaper editor and reporter. I wrote quite a bit about land conservation, mountains, and energy conservation earlier in my career. My book Libertarians on the Prairie: Laura Ingalls Wilder, Rose Wilder Lane, and the Making of the Little House Books (Arcade) traces the influence of the early libertarian political movement on the iconic children's pioneer books. My book Going Over the Mountain will be a wilderness memoir coming out next year from Appalachian Mountain Club Books. I am researching the lives of smalltime farmers in New Jersey in the early 20th century. I am a lecturer in the journalism department at the University of Connecticut.
My husband Nat and I are the parents of two daughters and now have a wonderful son-in-law and daughter-in-law. Family ties make it possible for me to work. Without this foundation, I might be wandering around my house until 2 a.m. making false starts.