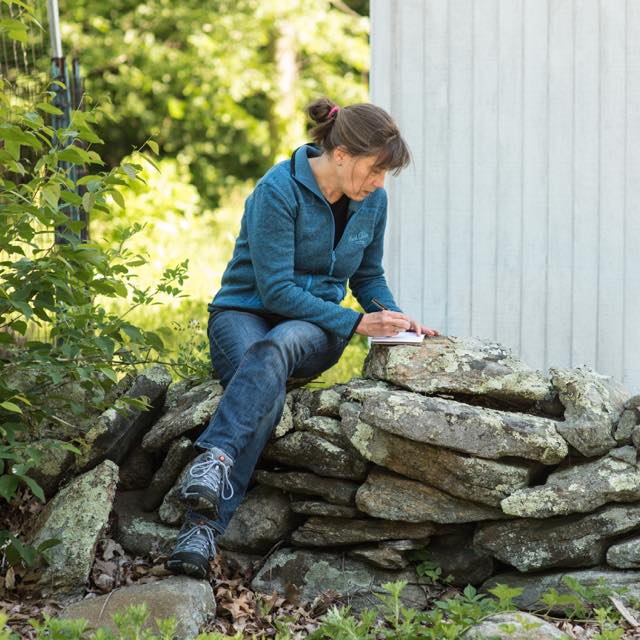 Chris Woodside is a writer and editor who writes about the history of ordinary Americans and their clashes with nature.
Chris Woodside was born in Philadelphia into a large family at the tail end of the baby boom. At age 4, she moved with them to Princeton, New Jersey, where she grew up in the public schools. She studied American civilization at the University of Pennsylvania and devoted untold hours to the Daily Pennsylvanian. She worked for newspapers for 18 years.
Chris has edited Appalachia since 2005. The journal is a mountaineering publication with the literary bent published since 1876 by the Appalachian Mountain Club. Her stories in Appalachia include a profile of the Episcopal priest who first climbed Denali, a portrait of Appalachian Trail thru-hiker guru Warren Doyle, and a personal essay on her 1987 AT thru-hike with her husband and two friends. Read that story here. Learn more about Chris's approach to editing wilderness essays in this favorite blog interview (by Sandy Stott) here.
Chris has written recently for the Connecticut Health Investigative Team and Yankee. She is the former longtime editor of Connecticut Woodlands.